Springtime is when many homeowners tackle do-it-yourself projects around their home. While you may know how to get your project done, you might need some extra equipment to finish the job. If you're in need of something to get that spring construction project done, West Coast Rental has got you covered.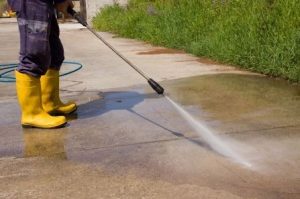 One of the most popular spring construction projects is adding more outdoor leisure space to your backyard. Now many people may just build a porch right off the side of their home on the adjacent ground. Others will dig out an area and pour concrete to create the patio. For either project, you'll need some extra power tools and equipment to get the job done, whether it's saws to cut up your lumber or concrete equipment to mix and pour your materials. Whatever you need, you can find it with West Coast Rental's equipment rentals.
When you give us a call, a member of our team will discuss the project with you and determine exactly what you need, working with you to get you a quote for the equipment you'll need to rent. This will give you all the information you need to budget out your project and get to work so you can complete your patio in time for summer.
Whether you're creating a patio, renovating a room, constructing a fire pit, reflooring your kitchen or any other type of project inside or outside your home, the rental equipment from West Coast Rental can help you get it done. Our available items span from pressure washers and flooring tools to backhoe and trencher rentals, giving you access to any tool you need for any project, allowing you to get any job done in less time and for less money.
For more information on our equipment or to get a quote on renting the equipment you need, give us a call today at 813-949-7479!