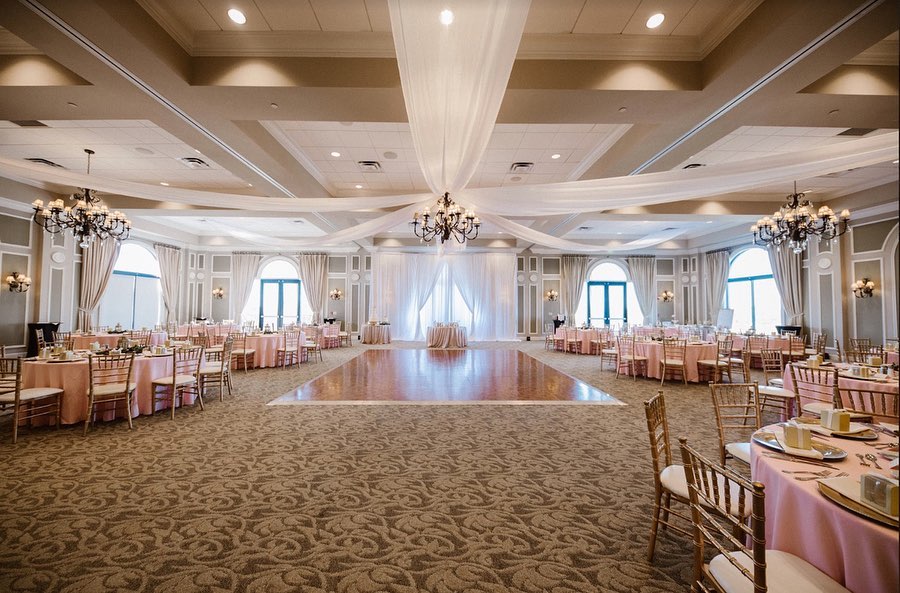 In the age of Pinterest and online DIY tutorials, many couples think they can buy or make everything they need for their wedding themselves. While this is certainly an option, it's not necessarily the most practical or even cost-efficient solution for your wedding planning.
It can be easy to become overwhelmed with the sheer magnitude of supplies and equipment you have to find and buy for your big day. With a wedding rental company however, you can streamline the process and ease the pressure on your mind, schedule, and wallet—and here's how!
Get everything you need for your wedding in one place.
A rental company is a convenient resource to help you easily maintain a cohesive style in all the major and minor details of your wedding. Rental professionals will work with you to curate a custom selection from their wide inventory that meets your needs and preferences.
You won't have to go to the trouble of coordinating with multiple different vendors to ensure the elements of your wedding are implemented harmoniously.
A wedding rental company will handle the setup when the day arrives.
The last thing you want to do is have your wedding party running around making sure the tents were picked up and your tables have been spaced correctly the morning of the ceremony. When you hire a rental company, they'll employ a team to handle delivery and setup for you!
There will be no need to pick up or transport any equipment or stress about the details, because a professional will take care of everything with expert knowledge and efficiency.
Save time and money when you hire a rental company to execute your wedding plans.
Sure, you and your bridesmaids could make every mason jar centerpiece by hand for your wedding, but how much time will that take away from more important aspects of planning? And what will you do with those 150 centerpieces when the wedding is over?
A rental company team can focus on handling every aspect of your wedding perfectly, while you focus on enjoying your special day. They'll work within your timeline and budget to give you peace of mind throughout the process. Plus, renting from the same supplier in bulk will get you a better discount, and you won't be stuck with copious amounts of décor and accessories afterwards.
West Coast Rental is your one-stop shop for wedding supply rental in Tampa Bay and Brooksville, Florida and beyond! In addition to helping our customers plan their dream weddings, we also offer a wide range of different wedding equipment and accessories for rental to bring the entire day together flawlessly.
Give us a call at 813-949-7479 to find everything you need for your perfect wedding!