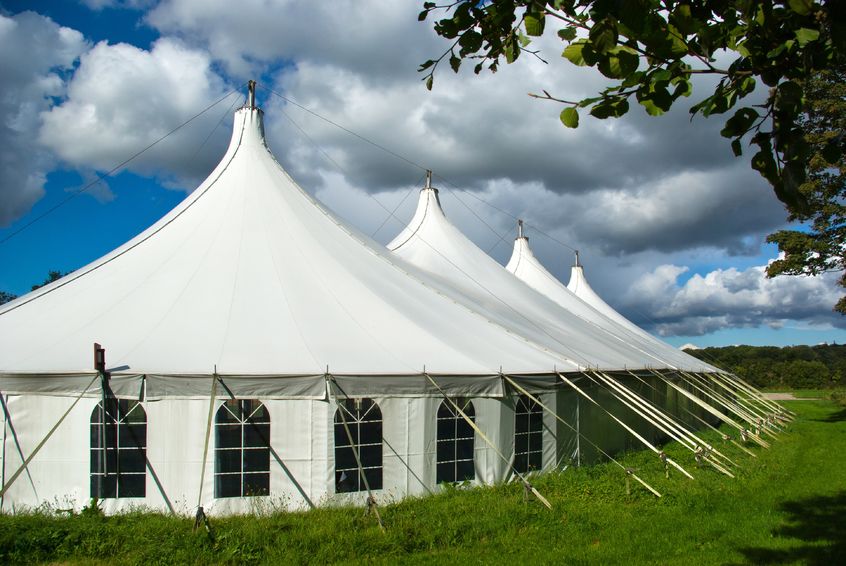 From wedding receptions to corporate events and holiday parties, there are so many reasons to celebrate. What better place to do so than under the stars in Florida's Tampa Bay area? Set up a dance floor – beneath the sky or a tent – for a night your guests will remember. With over 50 years of experience, West Coast Rental has some advice for getting your guests on their feet and having a great time!
Think about the Floor Plan
Location is key when it comes to dancing. Create a floor plan that highlights the dance floor, letting your guests know that you want them out there. Choose an area big enough for your event, but not so big that people are intimidated to be the first one to bust a move. We recommend three square feet of space for every pair of dancers.
For weddings and formal events with seating charts, consider guest's locations to the dance floor. Grandma and Grandpa probably don't want to be next to the speakers, but your fun-loving friends will be up and moving the second the music starts if seated there.
Request Songs
Let your friends, family and coworkers choose the songs they love. Allow guests to request songs with the DJ to get them into the dancing spirit. This will ensure a variety of music that guests of all age groups will enjoy. Stick to the well-known hits to keep everyone interested and head out onto the dance floor yourself for your favorite tunes!
Contact West Coast Rental online or by calling 813-949-7479 to begin planning your event today. From tents, to dance floors, lighting and more, we have everything you need to make your wedding or party one-of-a-kind.